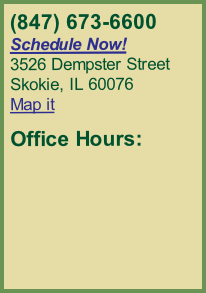 9am - 12:30pm &
3pm - 7pm
8am - 11am
1st & 3rd Saturdays only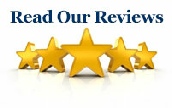 Insurance & Methods of Payment
Most insurance plans offer some form of chiropractic coverage.

We are participating providers in:
BCBS PPO

BCBS POS (BlueChoice Network)

Aetna

Land of Lincoln / Healthlink

Cigna
We also accept most other health insurance plans. Please call us today to find out if we are participating providers in your network. We will be happy to verify your benefits.
If you are in need of our services but are uninsured or have limited coverage, please call us today to find out how we can make chiropractic care affordable for you.

We accept Visa, MasterCard, Discover,
cash, and checks.

8am-11am (1st & 3rd only)


Call us today at (847) 673-6600 to make an appointment or Schedule Now!
All Content Copyright © Healing Hands Wellness & Chiropractic Center Ltd.
www.HealingHandsOfSkokie.com phone: (847) 673-6600 fax: (847) 673-6601