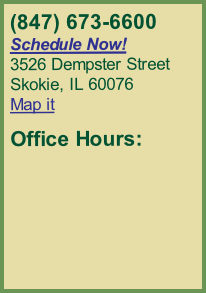 9am - 12:30pm &
3pm - 7pm
8am - 11am
1st, 3rd & 5th Saturdays only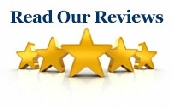 Serving the residents of Skokie and the surrounding area for the past decade, the doctors of Healing Hands Wellness & Chiropractic Center recognize that optimum patient health cannot be attained unless all medical conditions and lifestyle choices – past and present – be addressed and resolved.
To help patients achieve their health goal, the physicians use their professional training in chiropractic as well as other adjuncts such as:
We offer on-site x-ray and our staff speaks both English and Spanish.
Healing Hands Wellness & Chiropractic Center extends its reach to people of all ages, from infants to grandparents, in order to benefit the entire family unit.
The conditions treated at Healing Hands Wellness & Chiropractic Center are not limited to back pain. Dr. Milosavljevic and Dr. Wiewel have cutting-edge solutions for a variety of musculoskeletal and internal disorders including but not limited to:


massage (

learn more

)

children's care

nutritional counseling
pinched nerves

sprains/strains
The chiropractors at Healing Hands have used their years of experience to successfully treat thousands of patients with these conditions.
If you or anyone you know suffers from pain or if you simply want to function at your optimal ability, please call the clinic today.

8am-11am (1st, 3rd & 5th only)


Call us today at (847) 673-6600 to make an appointment or Schedule Now!
All Content Copyright © Healing Hands Wellness & Chiropractic Center Ltd.
www.HealingHandsOfSkokie.com phone: (847) 673-6600 fax: (847) 673-6601